Tasting and sales at the Cave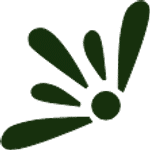 The estate was created in 1988 by Patrick NOËL. After higher education and ten years spent outside the Sancerre region as a research engineer at the Institut National de la Recherche Agronomique, Patrick NOËL returned to his hometown and started his winegrowing activity in Sancerre by setting up 1 ha 20 of vines belonging to our family. This new estate developed thanks to the planting of new vines and then rapidly diversified by the exploitation of new plots in the Menetou-Salon and Pouilly-Fumé appellations. Today our estate covers 17 ha on all 3 appellations.
Since January 1st, 2011, our exploitation has taken the statutes of EARL. This evolution had for goal to integrate Julie, Patrick's daughter. She started her higher education at the Lycée Viticole de Beaune with a BTS. This training was followed by the Faculty of Oenology of Bordeaux where Julie obtained the National Diploma of Oenology. In order to complete this academic training, Julie wanted to supplement her knowledge with several field experiences both in France (Burgundy, Bordeaux, Roussillon, Rhone Valley) and abroad (8 months spent in New Zealand, the second home of Sauvignon). With this knowledge, Julie joined the family business where, in addition to her participation in the vineyard work, she excels in the cellar for which she is responsible.
To complete this presentation, it is necessary to introduce Elise, Patrick's wife, who, thanks to her training in computer science applied to management, does a marvellous job of all the administrative and accounting tasks.
The domain is located in Saint-Satur, at the foot of the Sancerre hill. Our cellar, named Vinée de la Mivoy, is built on the very site of the vines cultivated since the 14th century by the monks of the Saint-Satur abbey. Our cellars, buried in the hillside, overlook the whole Loire Valley, we enjoy an unobstructed view of Sancerre, the Sancerrois golf course and the vineyards of the estate.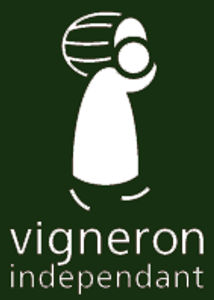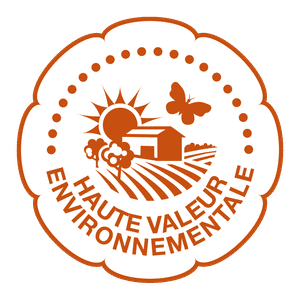 The vineyards have been cultivated for many generations by our family, originally from Chavignol. All these generations have followed one another in this same village for at least 3 centuries. In our family, the vines are passed down from mother to daughter. Patrick is an exception to this rule, but Julie, in choosing to take over the winegrowing heritage, is part of a matriarchal lineage.
Here is the genealogy of the family over nearly 2 centuries, illustrated by a few period photographs.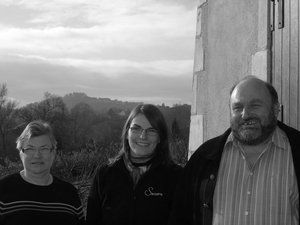 L'ABUS D'ALCOOL EST DANGEREUX POUR LA SANTÉ, À CONSOMMER AVEC MODÉRATION.
Interdiction de vente de boissons alcooliques aux mineurs de moins de 18 ans
La preuve de majorité de l'acheteur est exigée au moment de la vente en ligne
CODE DE LA SANTÉ PUBLIQUE, ART. L 3342-1 et L. 3353-3